It's official!
I'm delighted to announce that Silver Nutshell is supporting the charity, Whale and Dolphin Conservation donating 5% of sales to protect our oceans and these beautiful creatures.
As a new, eco-friendly brand, I am highly sensitive to our impact on the planet so sustainability and responsible sourcing is at the heart of everything that I do. I want to do things differently and show that a small business like mine, can make a big difference.
Supporting a charity that I love, and one that I think my customers will want to support, has been a mission of mine, since I launched in November 2019. Building a brand that gives back is really important to me and my customers so I'm excited to see how much we can raise together!
Whale and Dolphin Conservation
WDC, Whale and Dolphin Conservation is the leading global charity dedicated to the conservation and protection of whales and dolphins.
We are all aware that whales and dolphins are incredible creatures and just to catch sight of one is a memory that we will never forget. In many ways, they are similar to us. They live in close family groups, have language, names for each other, they play games, socialise, babysit their young and grieve their dead. They deserve a safer future and that's where you can help, by supporting the work of this great charity.
Our vision is a world where every whale and dolphin is safe and free.
Adopt a dolphin for 2022 – Whale and Dolphin Conservation
Did you know that you can adopt a dolphin, an orca or a humpback? How awesome is that! It's a lovely, thoughtful gift to give this Christmas, for birthdays or just to give to someone who cares about our planet and wants to give back. With regular adoption updates, you'll learn all about your chosen individual and your donation will help protect their family and friends for future generations. To find out more, visit whales.org/adoptadolphin
Photo credit © WDC/Charlie Phillips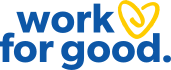 I'm proud to be working with Work for Good who offer small businesses the opportunity to support their favourite UK charities in a simple, easy way. Work for Good is a fundraising platform which helps independent brands like mine, donate to charity without lots of paperwork and hoops to jump through. Quite honestly, if you're interested in doing anything similar, now is a great time to do it.
If you own a small business and want to give back, take a look at Work for Good and if you think this is for you, please let me know. Work for Good have a referral scheme and will give a donation of £5 to my charity of choice, Whale and Dolphin Conservation, for every small business that I manage to inspire to join them after reading this!
Cover photo: © WDC/Regina Asmutis-Siliva
Looking for a charity gift?
Buying gifts that give back is a beautiful way to donate to charity, as the same time as buying a beautiful, thoughtful gift for someone. For those 'difficult people to buy for' a charity gift can be the best gift of all. Visit Silver Nutshell Shop to purchase something from The Signature or Limited Edition 100 Collection and I'll do the rest.
5% of sales are donated to the charity, WDC, Whale and Dolphin Conservation, to protect our oceans and these beautiful creatures.
---
Sign up to the newsletter
Sign up to the newsletter to receive updates on charity donations, special VIP exclusive, behind the scenes and what's happening in the studio here in the Cotswolds.